Priser
Priser pr. 15. september 2019
Hypnose/coaching
FØRSTE SESSION:
KR. 1100,- (varighed cirka 1½ time)
EFTERFØLGENDE SESSIONER:
KR. 950,-
Du kan frit vælge, om din session skal foregå i min fysiske klinik eller online via Zoom.
RYGESTOP-PAKKE:
KR. 2600,- ( for op til 3 sessioner). Du har også mulighed for at vælge rygestop med én eller to sessioner (til henholdsvis kr. 1100,- og kr. 2050,-).
IBS-PAKKE (mod irritabel tyktarm):
KR. 5600,- (i alt 7 sessioner). Du kan læse mere om denne pakke under bjælken "Irritabel tyktarm (IBS)".
HYPNOSESESSION PÅ ENGELSK:
KR. 1200,- (Varighed cirka 1½ time).
Behandling hjemme hos dig
Har du svært ved at tage ud, kan terapien/Aromatouch-behandlingen foregå i dit hjem mod et pristillæg på kr. 300,- + befordringsgodtgørelse eller efter aftale.
Afbud
Hvis du bliver forhindret i at møde op til en session/behandling til aftalt tid, så meld venligst afbud i så god tid som mulig, enten på telefon/sms: 60 84 37 01 (foretrækkes ved afbud samme dag) eller email: per@potentialis.dk. Jeg forbeholder mig ret til at opkræve fuld pris for sessionen/behandlingen ved udeblivelse uden forudgående afbud.
Betalingsform:
Jeg tager IKKE imod dankort. Betaling skal ske senest ved sessionens afslutning, enten kontant eller via MobilePay til nummer: 65124.
Du kan også betale ved bankoverførsel til Lån & Spar, registreringsnummer: 0400, kontonummer: 4018536094. Ved denne betalingsform skal betaling ske senest to dage før sessionen.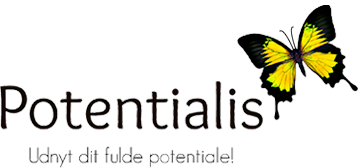 Kontakt mig
Skriv en besked herunder, så vender jeg tilbage til dig hurtigst muligt.

Adresse
Torvegade 8,
7800 Skive